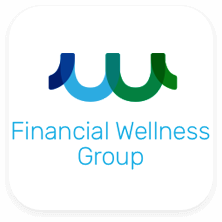 Financial Wellness Group
Financial Wellness Group is on a mission to help people live more, stress less.
Building on the vast experience of Gregory Pennington, Wilson Andrews and Freeman Jones, we know what it can feel like to face money problems that keep you awake at night. That's why we've spent over 25 years tackling the issue and are currently helping 60,000 people manage their debts.
The money worries our customers face can affect every aspect of their lives, from stress at work, to family problems and mental health challenges. That's why, after listening to our customers, we're expanding our services to look after their financial wellness beyond their existing solution, so we're always here when they need us.
We are committed to looking after our customers' all-round financial wellbeing. Whether our customers are worried about day-to-day financial problems and need advice, require support with their existing plan or are trying to budget and plan for the future, we are always here when they need us. For example, our unique online service provides our IVA and DMP customers with:
Online access to their plan details at any time
Access to help and advice tools
Great discounts on everyday shopping
An online platform to have a consultation with a GP in minutes
Counselling services with experts to support them and their family
As you'd expect, our mission extends to our colleagues too. As well as providing colleagues with challenging and rewarding careers, we look to support them every step of the way. Whether that's via our 'Wellness Wednesdays' initiative, access to Mental Health First Aiders or free fruit in the office, we aim to support the wellbeing of all our colleagues.
To find out more about the career opportunities at Financial Wellness Group, head to https://www.financialwellnessgroup.co.uk/careers/.